Carbon Raiser
There are two type carbon additive, common carbon additive and graphitized carbon additives. According to different refining methods, carbon additive will increase the effect the strength of steel and casting during founding. GANGDA has a lot of experience in carbon additive production, and we never stop innovating for better product. We ensure to provide the best quality of carbon additive to customers.
Due to different level of absorbent, Carbon additive is differentiated into specific products which are Pitch coke, Calcined Petroleum Coke and Anthracite carbon additive. Among them, Pitch coke has the highest level of absorbent, then is calcined petroleum coke.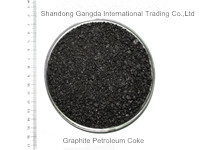 The raw material for making graphite petroleum coke is calcined petroleum coke. Put calcined petroleum coke into graphitization furnace, to make graphite petroleum coke through graphitization process technology. Graphite is the most popular carbon raiser in market.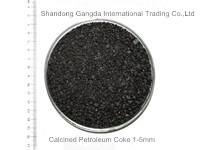 Calcined Petroleum coke comes from delayed coke which extracted from oil refinery. Although calcined petroleum coke contains high content of sulfur and nitrogen, its price advantage makes it still use widely during steel-making and founding as a kind of carbon additive.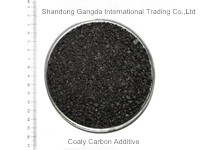 Coaly Carbon Additive is processed and calcined from washed lump coal. Coaly carbon additive has low carbon content which usually is 90%-96%. However, its low price makes it widely demand in Steel-making.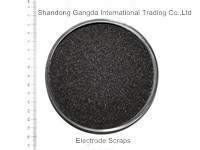 Electrode Scrap also can be called as Fragments of Electrode or Graphite Powder. It comes from breaking and turning electrodes into powder. It has same components with graphitized electrode with chemical stability, also one kind of carbon raiser.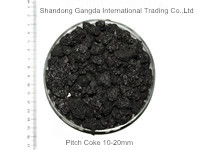 Pitch coke is extracted from coke tar, it is one kind of high quality carbon raiser with high carbon, low sulfur and low nitrogen. Compared with calcined petroleum coke, pitch coke is stronger and easier for graphitizing. So it also can be considered as the raw material for Special Carbon Products.