Coke
Bituminous coal under the condition of cut off the air, heated to 950-1050 ℃, after drying, pyrolysis, molten, bonding, solidification and contraction phase resulting coke, this process is called heat coking. Coke is mainly used for blast furnace iron making and used as Reducing agent, compound and stock column skeleton in smelting of blast furnace of non-ferrous metal such as copper, lead, zinc, titanium, antimony, mercury and so on.
Coal is the main material for making Foundry Coke. Foundry Coke is the main fuel for Cupola melting. The role of overheat the melting furnace charge and make molten iron, support stock column maintain its good air permeability. Therefore, the coke with big granularity, low reactivity, porosity is small, with sufficient impact crushing strength, low ash content and sulfur content.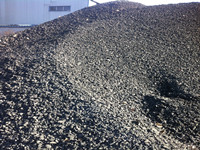 Metallurgical coke is general name of blast furnace coke, foundry coke, iron alloy coke and non-ferrous metal smelting coke.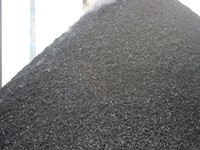 Coke granular is the by-product which is produced from the process of coke fragment, transport and use in metallurgy enterprise. Blast furnace can't use it, because it's small size. Generally is used as fuel in other technology.
The Industrial usages of coke powder are mainly: produce synthetic gas, preparation of activated carbon, back with coking coal for coke producing and as fuel, etc.